wedding invitations, informal bridal dresses, cheap wedding gowns, designer bridal gowns
wedding veils, jewelry, accessories, favors wedding invitations. . . we have it all!!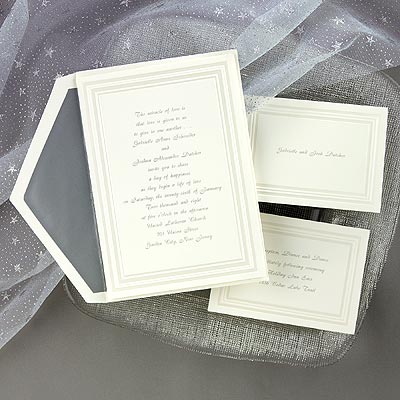 Rose Garland
Burgundy roses appear on elegant tinted foil stamped filigree. This invitation will display your romantic side on this bright white card. 5 3/8" x 7 3/4" (Card Invitation) Featuring
Rosewood Ink
ISA Lettering
Verse W48J
Wedding Tip #32
Celebrate your first anniversary with a piece of your wedding cake. To do so, you need to Encase the top layer securely in plastic wrap. Follow by securely enclosing it in aluminum foil. Do not use just aluminum foil because it can leave the cake tasting metallic. To keep the original flavor of the cake, store the cake in the back of the freezer where the temperature remains constant.