wedding invitations, informal bridal dresses, cheap wedding gowns, designer bridal gowns
wedding veils, jewelry, accessories, favors wedding invitations. . . we have it all!!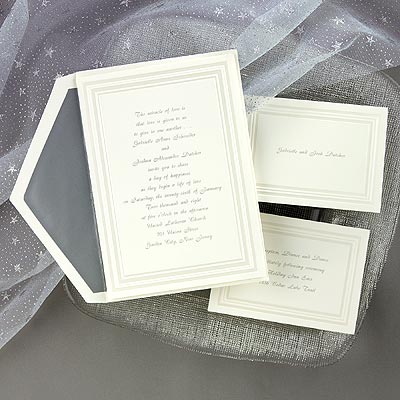 Rose Garland
Burgundy roses appear on elegant tinted foil stamped filigree. This invitation will display your romantic side on this bright white card. 5 3/8" x 7 3/4" (Card Invitation) Featuring
Rosewood Ink
ISA Lettering
Verse W48J
Wedding Tip #25
Invitations may be printed or engraved. Formal invitations should be mailed 4-6 weeks before your wedding date. Informal weddings, invitations ten days prior.